Tuscan farmhouse near Florence
The ideal holiday for couples and families looking for the greenery and relaxation of the Tuscan hills
Tenuta Moriano is located between Florence, Siena and San Gimignano, among the beautiful hills of Chianti, where you can enjoy a unique landscape full of charm, made of prestigious vineyards, olive trees and exciting sunsets.
Tenuta Moriano is a farm with production of wine and oil of high quality and has a finely restored cottage available for holidays in Tuscany.
Peace and relaxation are the words that best describe the atmosphere that surrounds this secular estate completely surrounded by greenery.
Olive trees, woods, flowering meadows and vineyards frame this enchanting place, which thanks to its elevated position dominates an exciting Tuscan landscape interrupted on the horizon by the hills of Chianti, with its castles and towers of San Gimignano.
A small paradise suspended in time
A 130 hectares farm in Tuscany
Tenuta Moriano extends in the municipality of Montespertoli, and is owned by the Panconesi family, originally from Chianti and deeply linked to their peasant roots.
The family took over the estate in 1990, making it an efficient farm, organized for modern winemaking.
The land of Tenuta Moriano extends for 130 hectares in the heart of Chianti, near Montespertoli; of these, 20 hectares are covered by vineyards for the production of fine wines.
The grapes grow and mature on our best land, exposed to the sun and characterized by a particular microclimate and an ideal soil composition for the production of wines of certain quality, in the vineyards the plants have been carefully arranged, in ways and spaces that enhance the virtues and substance.
From this territory are born fine wines with the DOCG brand, such as Chianti Montespertoli, which we produce in limited quantities, and other wonderful wines of superior quality, made with carefully selected grapes, such as Tufesco and Morianorosso.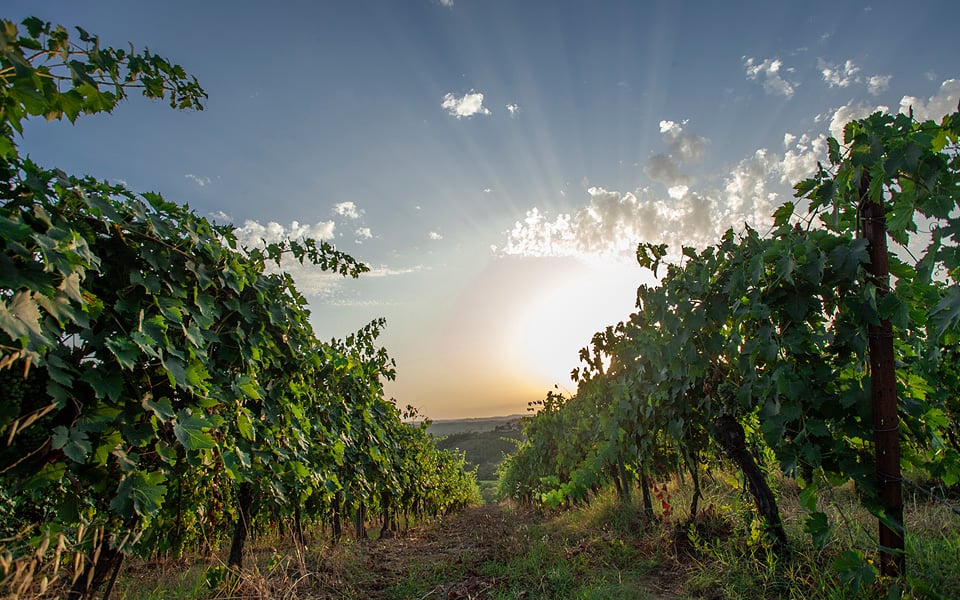 From the distillation of our pomace, we obtain our Chianti grappa with a soft and harmonious taste.
Other prestigious lands of the estate are home to new plantations of olive trees, next to trees, from whose fruits we get a precious and delicious extra virgin olive oil from Tuscany, still obtained with stone millstones from traditional mills.