EXPERIENCES, EVENTS, EXTRA SERVICES
Summer 2022
Located near the flats, Nonna Leda offers traditional Tuscan food and drink.

Our dishes made with genuine ingredients from the Montespertoli countryside
will delight you and tell you our story.
Welcome buffet
On Saturday evening we welcome our guests to the Estate with tasty typical dishes prepared by us, to start a relaxing holiday and get to know the other guests in a familiar and serene atmosphere.

The buffet includes appetizers, first courses, a second course, dessert and coffee, all to be enjoyed in combination with our wines, including 1 bottle of wine for every 2 people of age.
Prices: adults € 24,00 / children 6-12 years € 16,00
When:every Saturday evening from June to September
.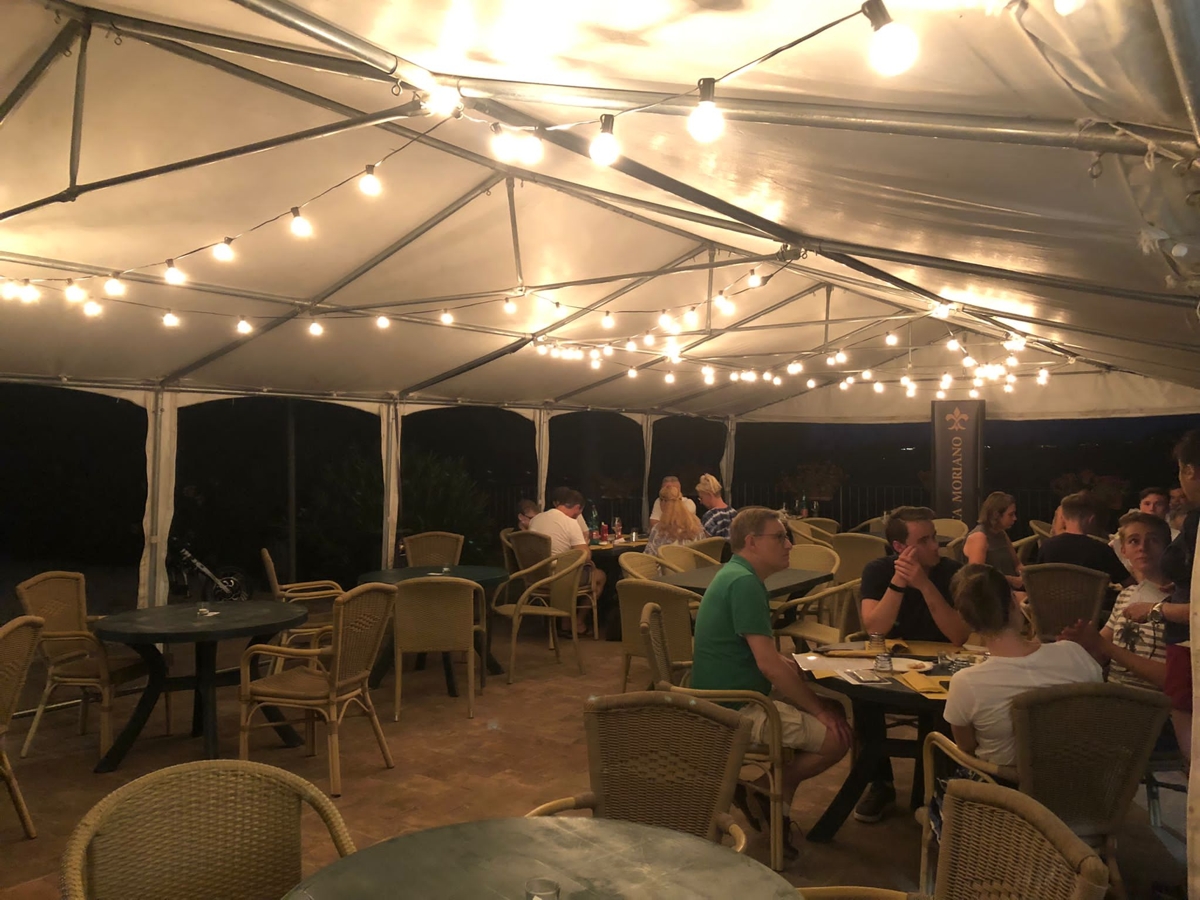 Evening with a Tuscan Taste
In this evening you can taste the Tuscan gastronomic specialties and taste 8 wines of the Estate in combination, each dish has its own story, each wine its characteristics, we will tell you about them and we will explain the combinations.

Everything will be accompanied by the joy of music... A unique experience in Tuscany, we will be happy to introduce you to the sensory food and wine experiences of this area.
Prices: adults € 30,00 / children 6-12 years € 19,00
When:every Thursday evening from June to September
.
Pizza evening
Pizza, a symbol of Made in Italy, we prepare it with fresh, quality ingredients.

It will be an evening of conviviality and joy based on pizza, accompanied by appetizers, desserts and our wines.
Prices: a la carte
When:every Tuesday evening from June to September
.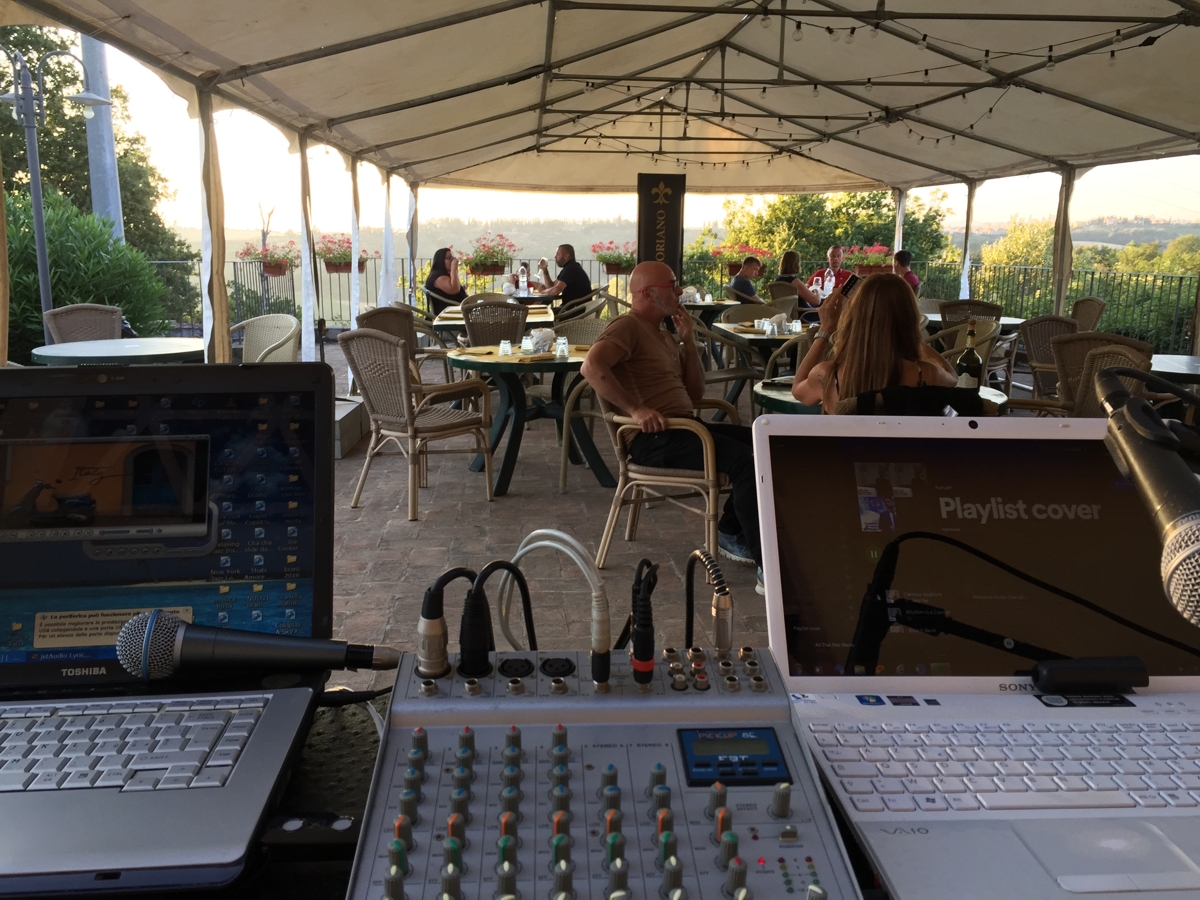 Open bar
The outdoor coverage makes every evening memorable.

The large terrace will welcome you for aperitifs and wine tastings in an atmosphere of flavors and style.
When:Monday to Saturday 18.00-20.00 from June to September
.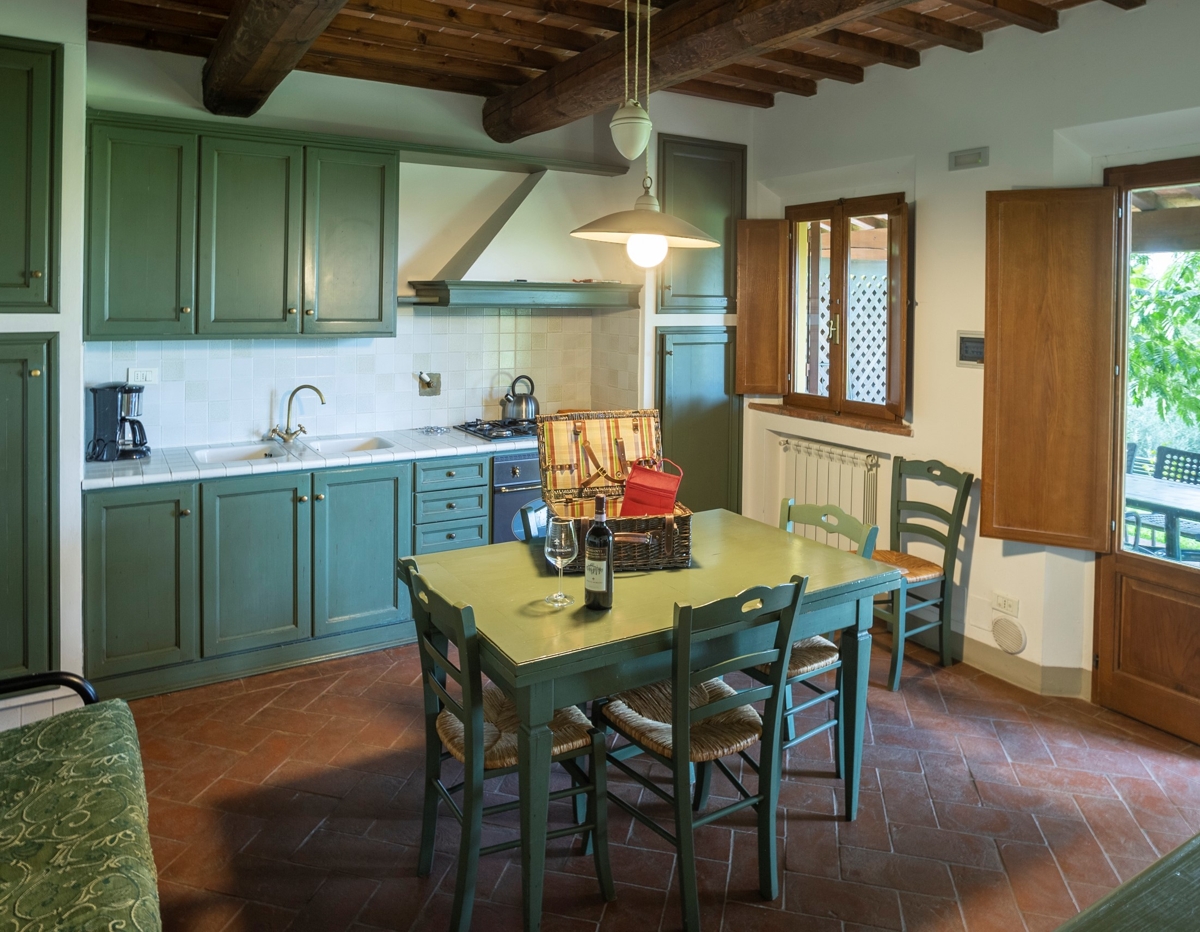 In the morning....
It will be possible to book a breakfast basket.

A basket full of sweet and savoury products will be delivered at the desired time to get your day off to the best possible start.

You can also book fresh bread, croissants and milk for the next day.
When: every Saturday evening from June to September.
Prices:
Cestino della colazione a persona adulti € 9,00 / bambini 6-12 anni € 7,00
Morning delivery bread/cornetti/milk delivery € 2,00 + product cost
.
Book now your holiday at Tenuta Moriano